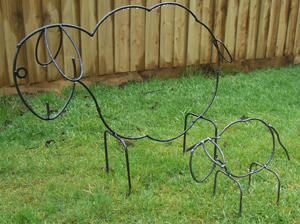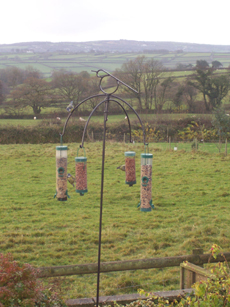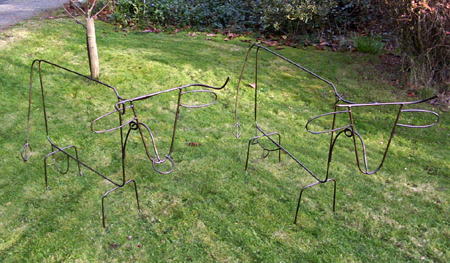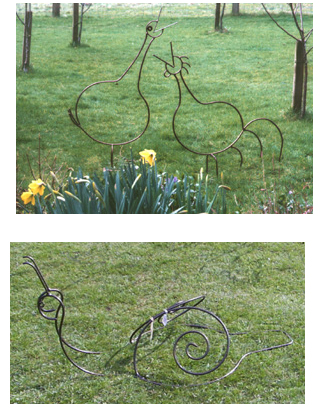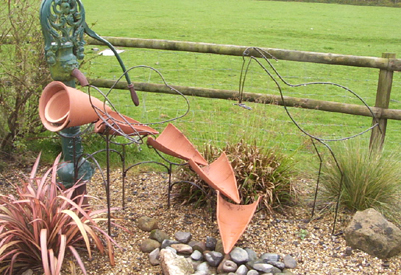 Below are some of the characters available (not to scale).
Prices range from £28 for the Owl bird feeder to £55 for the Bull.
The Arkweld Animals are between 24" and 48" in height, according to the animal,
with the bird feeders (owl, cat or pig) standing 72" high.

Introducing ...George the Owl sleeps all day but is good company if you are a 'night owl'.
He tends to hoot rather a lot.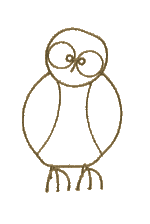 Lucinda pig considers herself your equal.
She eats excessively and enjoys a good mud bath.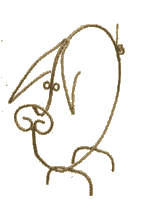 Cedric Cockerel wakes everyone up in a morning - usually far too early.
He has lots of wives and says he has a lot to crow about.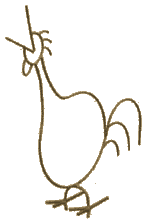 Nelson the Cat is in a permanent state of extreme alarm.
His own shadow is more than enough to terrify him.
He is so glad when you come home.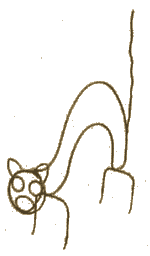 Charlotte Goose is better than a dog to warn of visitors.
She struts about being a very important person most of the day.
Likes organising everyone and everything.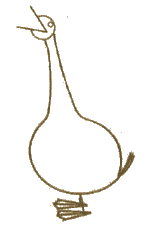 Basil Peacock thinks he is a very clever handsome fellow.
He believes his tail is the finest there is and constantly shows it
to everyone whether they are interested or not.
He can be very raucous.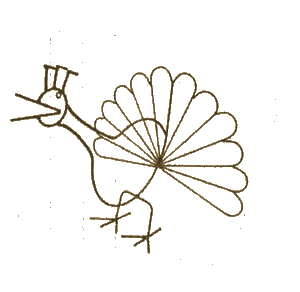 Nathaniel Heron - Nathan to his friends, many unprintable names to his enemies
- will stand for hours soaking his feet in your pond.
Rodney Koi feels insecure. He believes the only certianty
about the future is its uncertainty - particularly his future.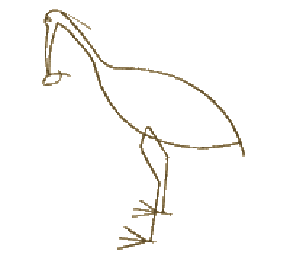 Brian is probably the only snail you will welcome into your garden,
unless you have his twin brother - also called Brian - for company.
He is guaranteed Hosta friendly and promises only to look at and
admire your precious garden plants.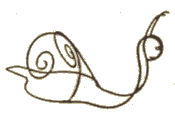 Daphne and David are the most contented of all the animals.
By the twinkle in David's eye a calf could be on the way.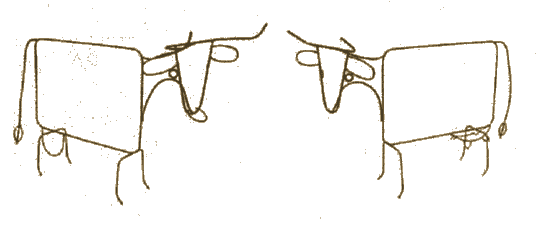 George's younger brother Cecil has to hang about all day feeding the birds.
He thinks it is a boring but very important job.
He is joined in this arduous task by Nelson's nephew, Clarence and Lucinda's niece Emily.
Clarence has a stupid grin permanently on his face and is treated with contempt by Emily.
But then she treats everyone the same.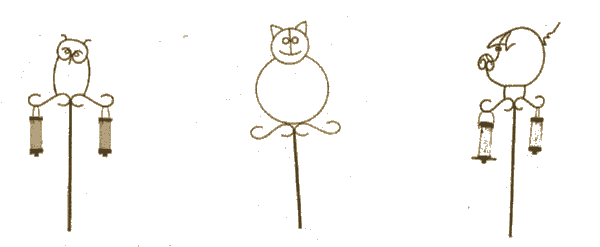 Nancy knows what she wants and how to get it - like all Pigmy Goats.
She is the cheekiest of all the animals.
She loves having babies - year after year.
Her favourite pastime is eating - all the time and everything.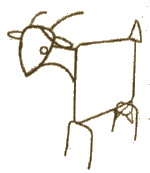 Winston is a very friendly though mischeivous dragon.
Having spent his life in Kennington, he is very street-wise.
He is glad his mother has moved with him to live in the country.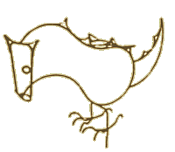 The Arkweld Animals are conceived and come to life in our West Devon workshops.
We have been fortunate to have spent a lifetime working with livestock.
We hope that the great affection we have for animals is captured in the Arkweld Animals.